We forge custom knives, swords, and medieval armor.
We also create custom leatherwork to include reader/tablet cases, belt pouches, and purses. All can be tooled with your design depending on size and complexity.
---
(425) 652-6196

---
Featured! Just off the forge, a new basket hilt rapier with a black and blue canvas micarta handle, made here at the shop.
It's for sale! Get in touch today!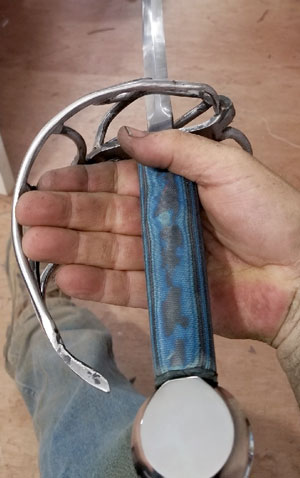 © Copyright Dragonstorm Sports 2018 | All Rights Reserved